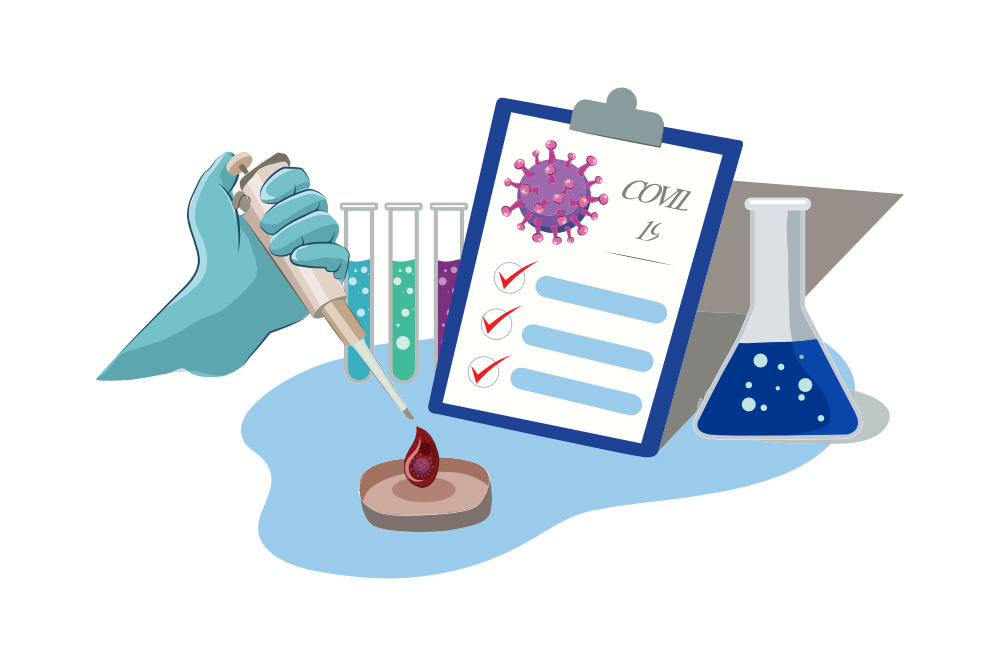 At Singapore Paincare, our clinics provide several COVID-19 tests, approved by the Ministry of Health (MOH). COVID-19 tests are required if you are looking to travel in or out of Singapore. The tests can also test for current or past infections. Our clinics are located across Singapore, making them accessible and convenient for everyone.
COVID-19 Antigen Rapid Test (ART)
The ART tests for SARS-CoV-2, the virus that is responsible for COVID-19. It is quicker but less accurate than the COVID-19 Polymerase Chain Reaction (PCR) test. Results are usually available after 15-20 minutes.
In Singapore, ART tests are used for pre-event testing for COVID-19.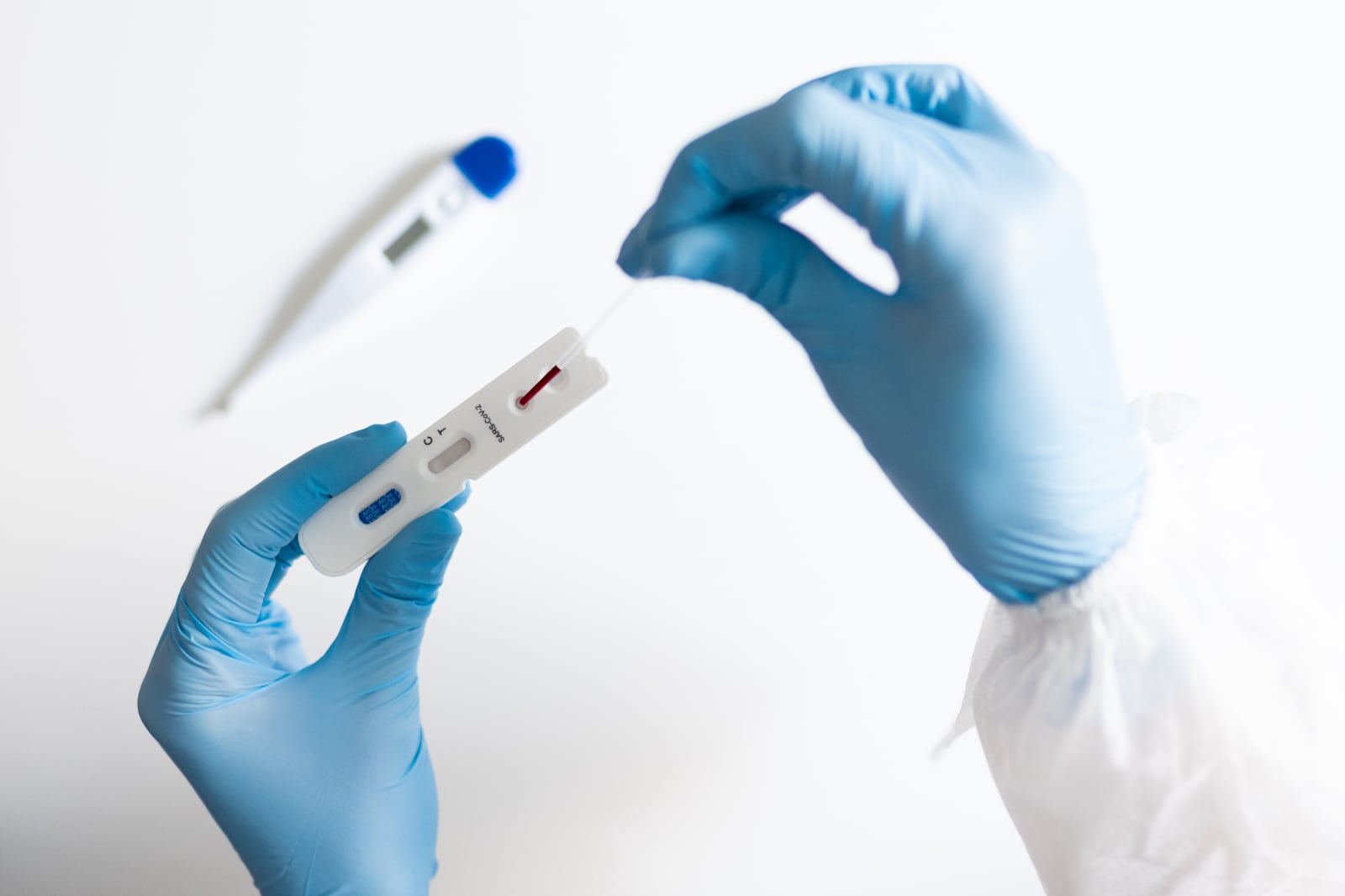 COVID-19 Polymerase Chain Reaction (PCR) Test
Like the ART, the PCR test is a nose swab test for diagnosing COVID-19. It is an accurate and reliable test that can be used for both personal and pre-departure testing.
Looking to travel? PCR is the test you want to take.
COVID-19 Antibody (Serology) Test
Antibody (or serology) test is a blood test to test if an individual has immunity against COVID-19. Individuals who received their COVID-19 vaccinations overseas can undergo a serology test in Singapore for verification.
Had your vaccination overseas? A serology test can prove it.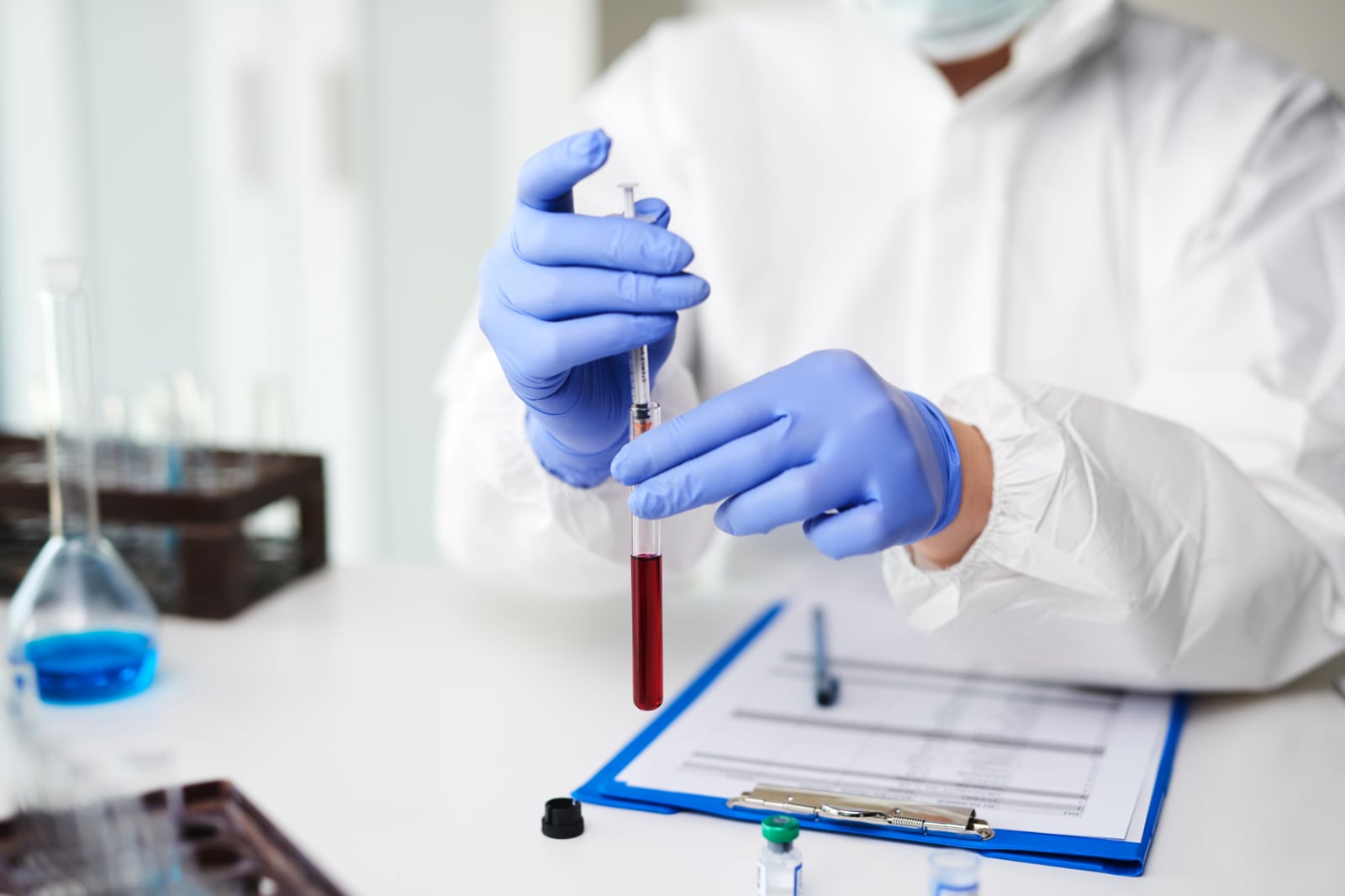 All COVID-19 Tests are available at all our clinics. Simply call or walk in and ask our friendly clinic assistants for the preferred test.
To locate our clinics and their hotlines, please click here.
Frequently Asked Questions (FAQ)
Expand All
/
Collapse All
What is the difference between ART and PCR Test?
ARTs is a quick and easy test to screen for SARS-CoV-2, the virus responsible for COVID-19. It is more affordable and can produce fairly accurate results quickly within 30 mins. However, they are less accurate as compared to PCR tests.
PCR tests is a molecular test that looks for the genetic material of SARS-CoV-2, the virus responsible for COVID-19. It is slightly more costly and can take up to two days for the results. However, PCR tests are still the most accurate and reliable tests available in Singapore.
How long to receive my results?
COVID-19 ART Test: 30 minutes
COVID-19 PCR Test: 1-2 days
COVID-19 Serology Test: 1-2 days
Who should take a serology test?
If you are travelling to China, an IgM antibody (serology) test will be required on top of the COVID-19 PCR test
If you would like get a verification for your overseas vaccination, you will be required to undergo a COVID-19 serology test to update your vaccination records in the National Immunisation registry (NIR).
How will I receive my results?
An SMS with a link to your results will be sent to your mobile phone.
How will the tests be done? Is it painful?
For the ART and PCR test, a swab stick will be inserted into your nostrils to get a sample for testing. You may feel a hinge of discomfort during the test but it goes away after quickly.
What documents are needed?
For ART and PCR personal testing, please bring along your NRIC or FIN, or passport.
For PCR pre-departure testing, please bring along your:
NRIC or FIN
Flight Details
Passport
For verification of overseas COVID-19 vaccinations:
Bring a copy of overseas vaccination certificate (hard/digital copy)
Have received the full regimen of any of these vaccines: Pfizer-BioNTech/Comirnaty, Moderna, Sinovac, Sinopharm, AstraZeneca, Johnson & Johnson, Covishield
Must be a long-term resident of Singapore (must provide NRIC or FIN, including individuals with work permit, employment pass, s-pass, dependent pass, long-term visit pass etc.)
What happens if ART results are positive?
Individuals who have receive a positive ART result must undergo a confirmatory PCR test for further verification.
Individuals will have to isolate themselves at home prior to the release of the PCR test results.