Regain Your Confidence & Health With Ready Fit Postpartum Care
Taking care of yourself doesn't stop after you give birth.
Ready Fit
Losing Confidence Over Something That Can Be Treated
We understand that you might think that everything is over and you can finally relax after giving birth.
But the truth is, postpartum care is as essential as taking care of yourself and your baby during pregnancy.
While it's important to place your focus on taking care of your newborn, many issues may arise if you don't start taking care of yourself.
And we're talking about some serious issues here.
Issues that can affect your daily life, body figure, and emotions.
All these issues are the bane of postpartum and can likely cause postpartum depression if left untreated.
At Ready Fit, we ensure that our clients are well taken care of in the most suitable way. We harness a perfect harmony of body analysis, recovery therapy, and technology to swiftly improve your body condition.
Top 3 Issues Affecting New Mothers
Postpartum Treatments for Post Pregnancy Women
Now that you've understood the top 3 issues that can happen to you after you've given birth. Don't lose hope just yet.
These issues can definitely be treated, preferably with physiotherapy.
Of course, surgery can be the fastest way to treat it.
But let's be honest—you wouldn't want to experience another surgery after your recent one.
That is also why most mothers prefer physiotherapy over surgeries. Besides, surgery is way more costly than physiotherapy.
A good physiotherapist will guide you with suitable customized exercises for you to rebuild and strengthen your foundation, allowing your body to recover much faster to its prior shape.
Overcome Your Postpartum Body Conditions
At Ready Fit we solve your postpartum problems with: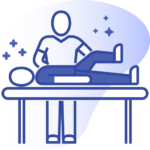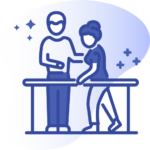 Individualised Body Rehab Plans
Visible Results to Restore Confidence
Our Latest Innovative Solutions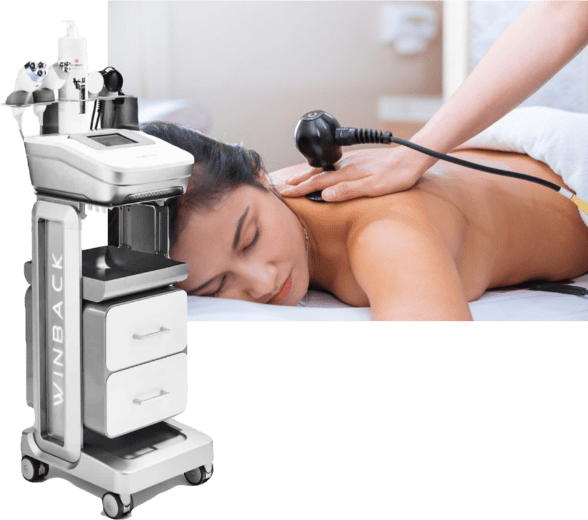 A revolutionary non-invasive technology that utilizes WINBACK energy— a high-frequency current that can stimulate our body's natural repair mechanisms, promoting cellular exchange.
To put it simply, it's an amazing tool that Ready Fit Physiotherapy uses to treat the deep tissues without causing any pain— which is great for healing women who have developed scars after giving birth.
In combination with a physiotherapist's manual approach and the WINBACK energy, we are able to produce better rehabilitation results due to its fast recovery of muscle and joint functions.
In a nutshell, new mothers can benefit from faster healing thanks to it being a physiological bio-accelerator.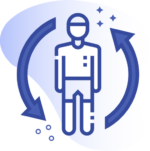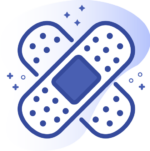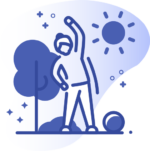 High-Intensity Electromagnetic Therapy
(HI-EMT)
A non-invasive treatment that involves the use of High-Intensity Electromagnetic Therapy (HI-EMT) to specifically target problem areas (like your tummy).
The technology HI-EMT machines use can positively influence our human tissue and elicit strong muscular contractions to strengthen your core and abdominal walls.
The electromagnetic field produced by HI-EMT can effectively stimulate muscle contractions, which is excellent for muscle growth and to close the gap caused by Diastasis Recti.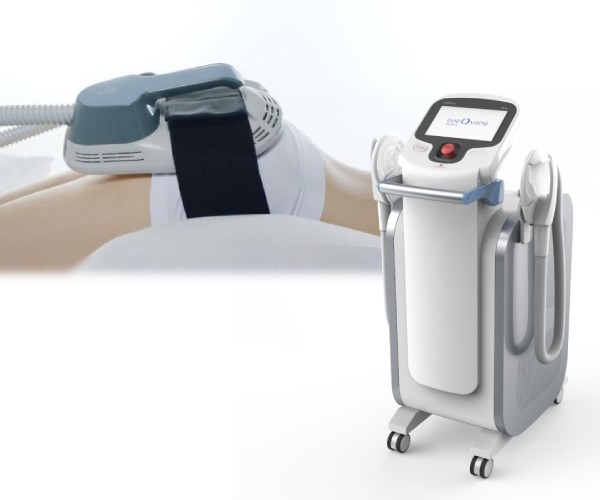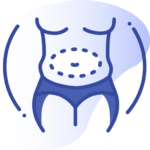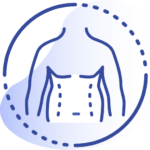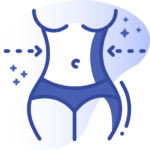 Stimulate Muscle Contractions
A Modern Physiotherapy Approach
Dedicated to every aspect of the recovery process, we spare no effort to attend to your goals. This is evident throughout the clinic, from industry-leading medical technology, treatment room, to the setup of the gym.
We pride ourselves on our hardware and heart-ware.
At Ready Fit Physiotherapy, you can rest assured that we strive in providing the utmost level of care. We understand that your need is unique which guides us in tailoring an individualized rehab program.
Location: 23 Binjai Park, Singapore 589828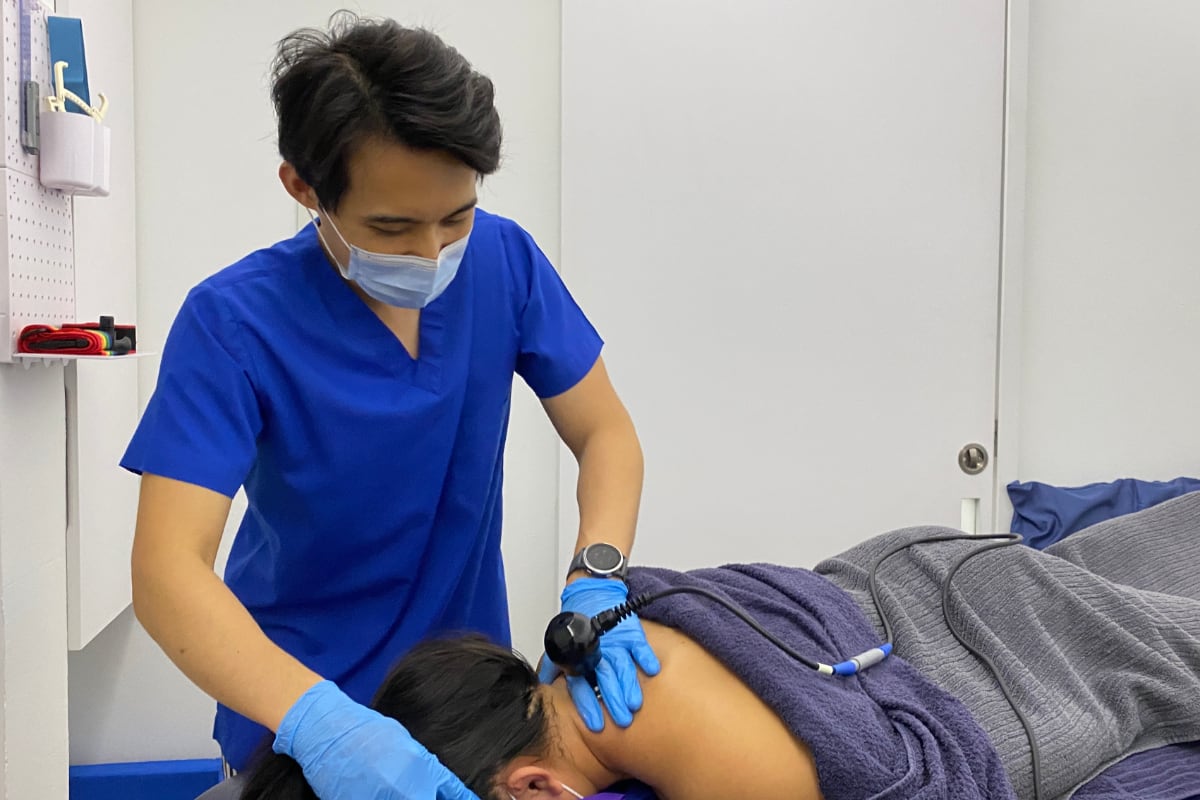 A Seamless Physiotherapy Approach
At Ready Fit Physiotherapy, our physiotherapists are allied health professionals with extensive knowledge of how the body works.
We are also trained to identify and diagnose problem areas and pinpoint the root cause of the injury before coming up with a customized movement and exercise plan.
We also apply Manual Therapy to clients who have difficulties or limited movements. Manual therapy can improve tissue extensibility, increase the range of motion of affected areas, and reduce inflammation and induce muscle relaxation.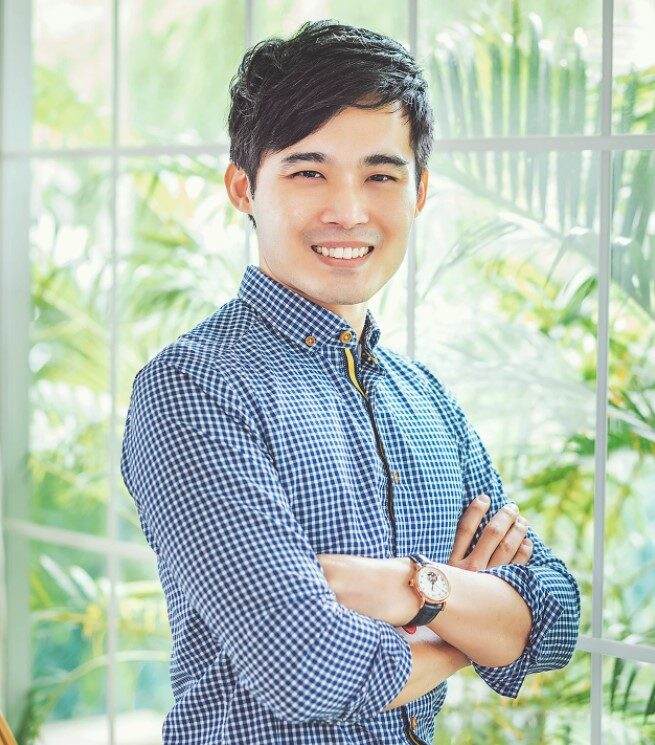 Meet Your Physiotherapist
Daryl Li, Director, Principal Physiotherapist
Daryl graduated with a degree in physiotherapy from the Auckland University of Technology, New Zealand.
He is one of the first physiotherapists in Singapore to be a certified TECAR practitioner. Daryl also has experience working with top-level local athletes in Singapore. He believes in an all-round physical preparation to complement an athlete's sports-specific skills development which is imperative for sporting success.
Daryl's philosophy is to ensure optimal recovery of his client by first reducing the pain by using the highest quality medical equipment, evidence-based techniques and then quickly restore normal function with prescribed exercises.
Apart from his clinical interest – Daryl is a keen recreational sportsman, guitarist, and singer.
Regain Your Confidence With Ready Fit Physiotherapy
You can get back in shape again after birth.
The amazing mommy body which was sacrificed for your little one can be recovered to its pre-pregnancy state.
So don't deny your body its deserves attention any longer!
Book an appointment with us today by filling up the form below!
Ready Fit Physiotherapy
Address:
23 Binjai Park, Singapore 589828
Operating Schedule:
Mon to Fri: 8am – 8pm
Sat: 8am – 5pm
Sun: Closed
Tel: +65 8800 2351