For over two years, the majority of us have been working from home to avoid exposure to COVID-19. But with governments starting to open up the world again, people are now returning to the office. And with re-adjustment comes pain and stress. How can we maintain a healthy, pain-free life?
Here are 8 tips to help you stay healthy and pain-free at work:
Drink plenty of water
When it comes to maintaining good health, hydration is often overlooked and that's why this is our first tip to stay healthy. Many people tend to focus on diet and exercise when they are trying to stay healthy while forgetting the importance of drinking plenty of water. However, staying hydrated is essential for keeping our bodies functioning properly and helping us to feel energized throughout the day.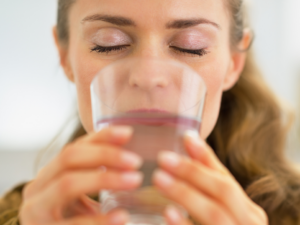 In fact, studies have shown that even mild dehydration can negatively impact our cognitive abilities and lead to feelings of fatigue.
To ensure that we are getting enough hydration throughout the workday, it is important to keep a reusable water bottle handy at all times. Whether we are working in an office setting or traveling from client meeting to client meeting, this simple habit can help us stay hydrated no matter how busy we are. Additionally, spacing out our water consumption throughout the day can help our bodies get the most out of each sip. So if you want to be more productive and feel better at work, make sure you drink plenty of water!
Take breaks often
This might be hard for the ultra-focused employees out there, but our second tip to stay healthy is to take breaks more often. Anyone who has ever worked in an office knows that the long hours can take a toll on both your body and your mind. Staring at a computer screen all day can cause headaches and eye strain while sitting in the same position for hours can lead to back pain and stiffness. That's why it's so important to take breaks often throughout the day. Getting up and moving around for even a few minutes can help to relieve tension and improve circulation. And taking a few deep breaths can help to rejuvenate your mind and body.
So next time you're feeling stuck at your desk, don't be afraid to step away for a few minutes. Your work will still be there when you get back, but you'll be refreshed and ready to tackle it with new energy.
Keep a good posture
If you are returning to the office after working from home, a good posture is essential for your health and well-being. Sitting or standing with poor alignment places unnecessary strain on your spine, which can lead to problems such as back pain or pinched nerves. To maintain a good posture, it is important to be aware of your body position throughout the day. For example, when you are sitting at your desk or working on a laptop, make sure that your shoulders are relaxed and that you are not slouching forward. Additionally, try to get up and move around regularly throughout the day to help keep your body flexible and avoid stiffness. By adopting good habits like these, you will be able to protect yourself from injury and enjoy better overall health.
Do one thing at a time
When it comes to performing a task, many people believe that multitasking is the best approach. They try to balance several things at once, juggling emails, phone calls, office tasks, and more. However, while multitasking may seem convenient in theory, research shows that it actually has negative consequences for our productivity and efficiency. This is because when we try to do multiple things at once, our attention is divided among all of the different tasks. As a result, quality can suffer and we may be less productive overall.
Instead of multitasking in the office or elsewhere, it is better to focus on one thing at a time. Not only does this allow us to give each task the attention it deserves and complete it more efficiently, but it also enables us to stay focused and tackle our work with greater clarity and calmness. By committing ourselves fully to one task at a time, we can achieve great results and improve our overall productivity. So the next time you are faced with lots of demands at once, take a step back and focus on doing one thing at a time – your office workflow will thank you for it!
Stretch regularly
Whether you are sitting at a desk all day or working hard on your feet, it is important to make time for regular exercise. Stretching is an excellent way to increase your flexibility and improve circulation throughout your body. At the office, there are many simple ways to incorporate stretching breaks into your routine. For example, you can take a few minutes to do some lunges or squats right in your cubicle – lucky for you, we have this video that you can follow along with.

By making stretching part of your daily routine, you can stay healthy and productive at work, no matter what type of job you have. So be sure to stay flexible and keep moving – after all, that's good for both body and mind!
Get enough sleep
Getting enough sleep is essential for maintaining good health and performance in the workplace. Studies have shown that consistently getting insufficient sleep can lead to decreased productivity and a higher risk of accidents at work. Furthermore, research has found links between poor sleep quality and a number of health issues, including increased stress levels, weight gain, and high blood pressure.
To ensure that you are getting enough sleep each night, it is important to create a healthy routine. This may include establishing regular bedtimes, eliminating distractions such as TV or social media before bedtime, and utilizing relaxation techniques such as deep breathing exercises or meditation.
Additionally, it can be helpful to speak with your doctor or a sleep specialist if you are consistently experiencing problems with insomnia or other sleep disorders. By taking these steps to get the rest you need, you can stay both physically and mentally healthy while performing at your best in the office.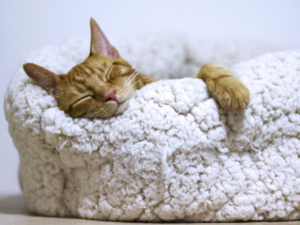 Leave the office on time
As anyone who works in a busy office knows, it can be difficult to manage the demands of work and avoid feeling overwhelmed. From intense deadlines to unexpected projects and constant distractions, it seems like there is always something vying for our attention and keeping us from leaving on time. However, studies have shown that when we manage stress and prioritize our time effectively, we are better able to manage our workloads and avoid chronic lateness. This is particularly important, as studies also show that a lack of boundaries between work and personal life can lead to increased stress levels, lower productivity, and even lower self-esteem.
By developing healthy habits like leaving the office on time, prioritizing mindfulness practices like meditation or exercise, or using simple techniques like setting timers or planning ahead for stressful situations, we can help manage workplace stress and save ourselves from an unhealthy cycle of burnout. So if you're feeling stressed out at work, don't hesitate to put yourself first – your health is worth far more than any deadline!
Choose a healthy lunch and snacks 
When it comes to maintaining a healthy diet, it is important to stay mindful of the food choices that you make throughout the day. Many people will pack a quick lunch and snacks to enjoy at work or on the go, but if these options are not carefully chosen, they can end up having a negative impact on your health.
To make sure that you are opting for healthy options in your office or during your busy workday, try to focus on making simple swaps where possible. For example, switch out chips or pretzels for fruits and veggies, opt for whole-grain bread and lean proteins over refined white bread and processed meats, and choose water instead of sugary juices or soda. By choosing wisely when it comes to what you eat and drink during the course of your day, you can ensure that your diet is as nutritious as possible.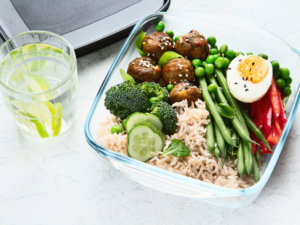 Returning to the office after working from home may be the least exciting thing we have to do this year which is why maintaining a healthy lifestyle is essential. By following these tips to stay healthy, you can improve your physical and mental health, reduce stress levels, and perform at your best. So make sure to take care of yourself both inside and outside of the office – your career will thank you for it!
_
If you are experiencing pain or illness and are looking for quality medical care, visit Singapore Paincare GP clinics located across Singapore. Our experienced doctors provide compassionate and personalized treatment plans tailored to your individual needs, helping you get back on your feet as quickly as possible. To check which locations are close to you, click here. Walk-ins are always welcome.